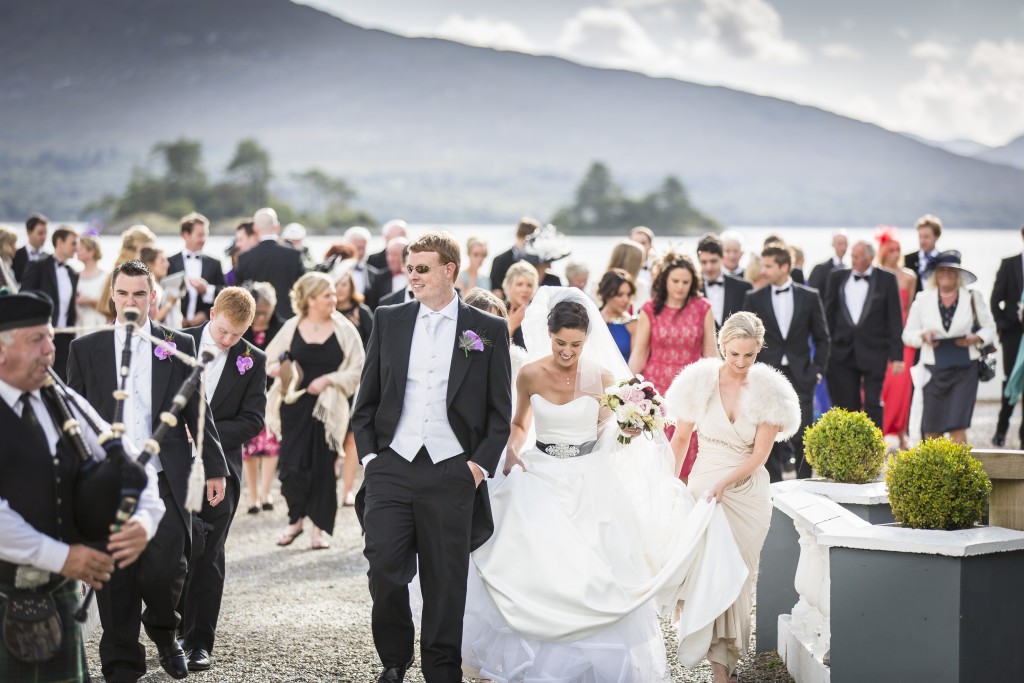 Do you dream of an intimate wedding with your favourite people, that doesn't compromise on style and elegance? If you are looking for something exclusive and stylish – you have found it!
With the beautiful, Dromquinna Manor at its heart, this 40-acre waterfront estate has all the ingredients to create atmospheric weddings with soul.
From the moment you arrive through the gates with its winding avenue passing the Wildflower Project and Duck Pond you eventually arrive at The Manor, designed by renowned architect J.F. Fuller.
Bounded by mature trees, Dromquinna's secluded setting features an array of hydrangeas, specimen trees, magnolias and azaleas creating vibrant colour amongst the winding pathways. Daffodils line the driveway in Spring and then give way to a carpet of Bluebells. In Summer we welcome Rhododendron and Hydrangeas. Autumn's rich reds and falling leaves mark another chapter, ensuring a wedding at Dromquinna is perfect for every season. Perfect also for unique photos with family and friends.
With such extensive grounds the locations for the ceremony are endless. Shutters on the Pier is a beautifully light and flexible space, licensed for ceremonies for up to 180 people. It offers views out to the sea and French doors to the terrace.
The sweeping lawns provide a romantic setting, framed by trees and flowering shrubs, with a backdrop of Dromquinna Manor and the Wild Atlantic Way. Kenmare offers some beautiful intimate picturesque churches all within a short distance. Whatever the weather we have a location to make it special for you.
Entering The Manor thought its mosaic-tiled portico the Drawing Rooms await with baby grand piano, open fires and candles twinkling to the breath-taking views of the Atlantic Waters, let the party begin.
Dinner is served in The Oak Room, that caters for between 80 and 186 guests. As the light fades, we light the fire pits and candles and the party continues under the stars.
KENMARE, A DESTINATION
The town of Kenmare is a planned Heritage Town with an abundance of quality accommodation that suits all budgets. Your guests choose where to stay and we have coach transfer to Dromquinna from Kenmare Town prior to the celebration and return from midnight till the last person leaves. All your guests are looked after, so you have nothing to worry about.
Whatever your wedding dreams, traditional or contemporary, we will bring them to life in our piece of paradise, Dromquinna Manor. An Estate like no other.
Are you a Dromquinna couple???
Email. Weddings@DromquinnaManor.com
Phone. 00353 64 664 2888
YOU CAN VIEW A WEDDING WALK THROUGH HERE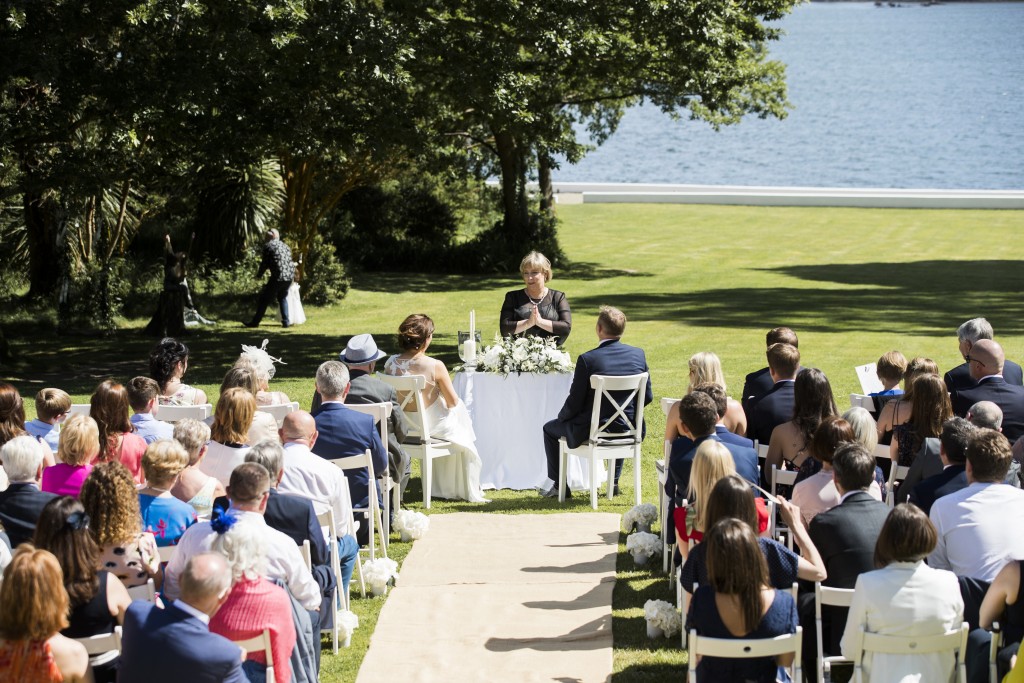 Food
Food is an important part of any party and we do it a little differently. However unlike other places that fiddle with food in the belief they are creating haut-cuisine, we don't. We buy the best, cook it perfectly, complement it with sauces and let the flavours and texture speak for themselves. With the quality of what we buy the less fiddling the better. From the many compliments we receive we know it works.