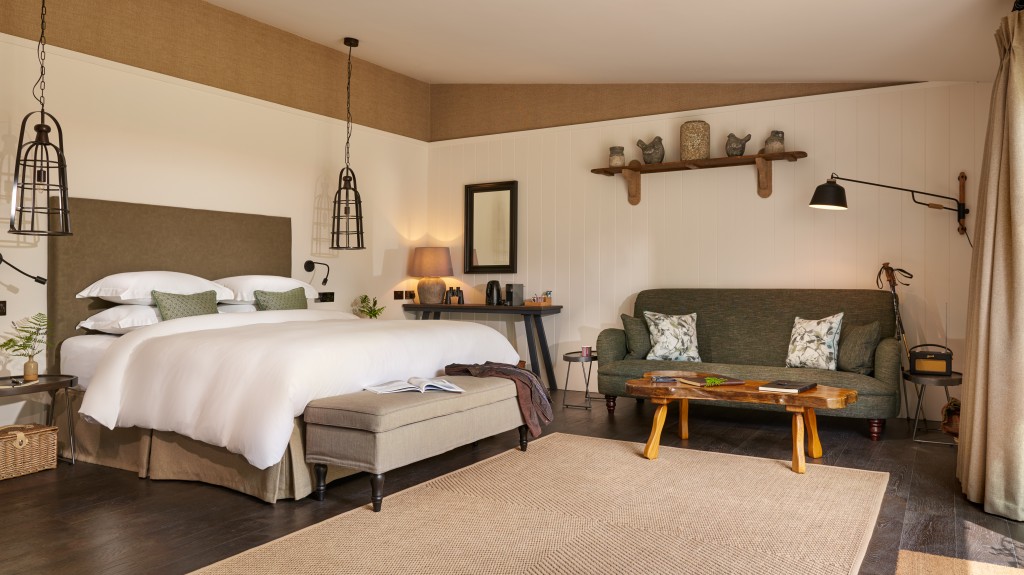 Reservations for 2022 will open on February 15th 2022
The Potting Sheds at Dromquinna are something totally different but really memorable. The Sheds, dating from 1895 were totally renovated to bring the comforts and joys of todays living to a location where roses were pollinated, exotic Hydrangeas first saw daylight and many of the trees that proudly grace the grounds of Dromquinna were nurtured.
Cosy luxury accommodation nestled in a secluded setting combine to provide another unique accommodation experience at Dromquinna. Private gardens, French doors, super king size beds, en-suite facilities and spacious sitting areas in a country style perfectly in keeping with the "on the edge of nature" ethos of Dromquinna.
The perfect luxury escape destination for couples or families.
Rates from €190 per night including a wake me up Breakfast Hamper to your door. Minimum stay two nights.