Waterfront elegance with a twist for ceremonies and casual parties
Shutters on the Pier is a great entertainment space located on the seafront that is perfectly suited to on site wedding ceremonies, "the day after" or private parties such as birthdays, anniversaries and celebrations.
The indoor/outdoor space is nautical in style with vaulted ceilings painted white, built in seating with scattered cushions and of course elegant French Doors leading to the Terrace and shoreline overlooking Kenmare Bay.
You can even arrive by boat from Kenmare to start the party in style.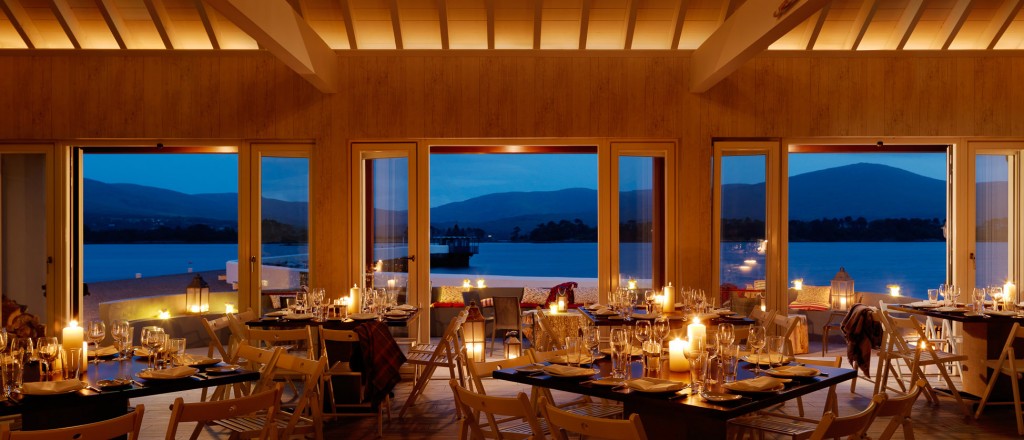 Food is cheeky fork dishes with Naan breads served with casual cocktail style service or full serviced sit down dinner for up to 80 people.   A Jazz Quartet on the terrace, the sound of conversation and the vista of the islands and Kenmare Bay are just some of the delights that can be experienced.
Enquiries 064 6642888

One Horse Pony rocking the house captured by Studio 33