AN EVENING WITH JOHN AND FRANCIS BRENNAN
Join IMAGE editor-in-chief Melanie Morris for a night of entertainment and anecdotes in conversation with John Brennan and Francis Brennan, the hoteliers and stars of RTE TV's At Your Service.
WHEN Thursday evening, April 28
Drinks and canapés from 7pm
WHERE The Marker Hotel, Grand Canal Square, Dublin 2
TICKETS €45 includes luxury seat gift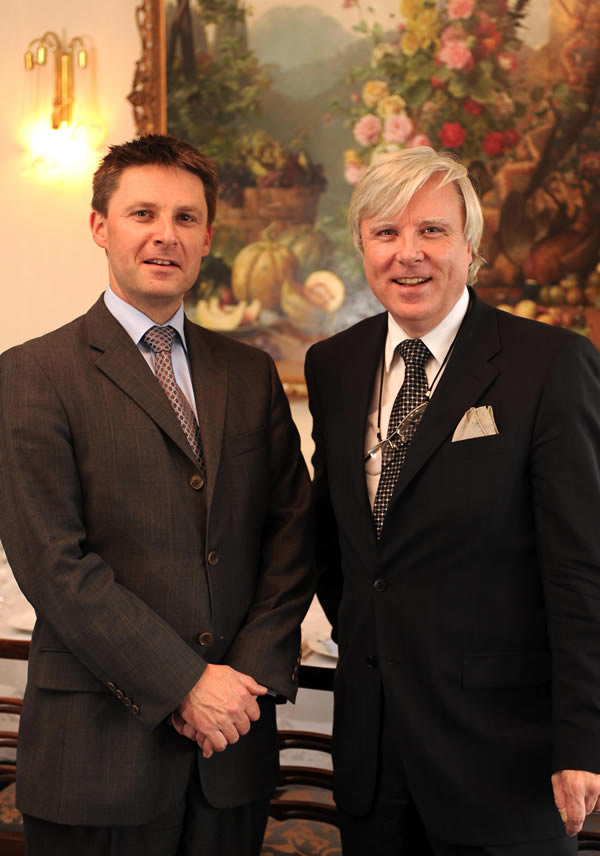 The Brennan brothers – John and Francis – are part of Kenmare's rich fabric. Owners and proprietors of the world-famous, five-star Park Hotel Kenmare, they bring warmth, welcome and personality to Irish elegance and tradition. The Park Hotel Kenmare offers a unique experience, coupling modern comfort with timeless style. In 2011 the brothers opened Drumquinna, a 65acre waterfront estate and Ireland's premiere, most scenic and comfortable under-canvas, luxury camping experience. Dromquinna Manor also plays host to special events, balls and weddings.
John Brennan and Francis Brennan are well known as the expert stars in RTE1's very successful series At Your Service; Francis is the author of two best-selling books It's The Little Things, and Counting My Blessings; he also has starred in another RTE TV series, Francis Brennan's Grand Tour.
Hear about their lives, adventures and experiences in a highly entertaining evening with drinks, canapés, luxury seat gifts, prizes and all the usual IMAGE events treats.
For tickets, please click here, call 01 271 9615 or email business@image.ie