We are sorry to announce Live on the Pier at Dromquinna on August 1st is cancelled.  So sorry to all the fans of  Mundy, Paddy Casey and One Horse Pony.  The rain overnight and outlook for the day are just too bad and the stage would not be safe.  For those who bought tickets on line will be refunded in full.
We will have One Horse Pony play in Shutters from 3-5pm today, August 1st.  No cover charge but numbers are limited.
Thank you to all who planned to attend Live on the Pier.  There will be another day.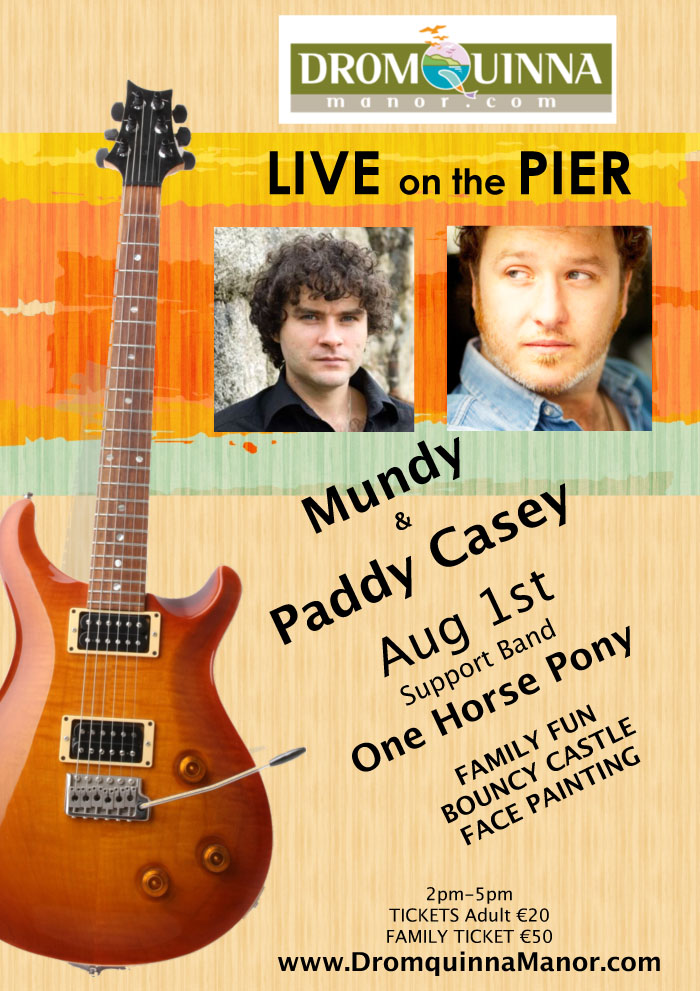 Check our Facebook page for updates.
Some pictures from past bands,